Written by Robert & Sam Kovacs
Introduction
Already the 6th update. Time flies! Since initiating our All Weather Dividends model portfolio in May, we've had the chance to showcase our investment style. This has led to many interesting discussions with our readers, about stock picks, but also about strategy, goal setting, and general philosophy.
The portfolio tracks the investment of a fictional $100,000 and $2,000 per month of extra contributions. Not all of the $100k was invested the first month, so for the first 5-10 months, portfolio additions will be larger than $2,000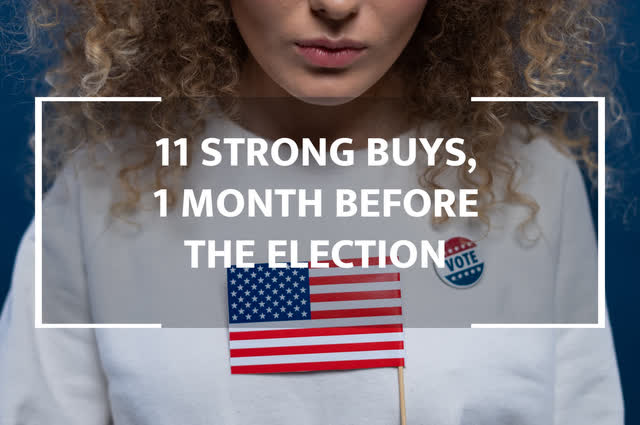 Source: Open Domain
This months update includes suggested transactions for the portfolio. We own all of the stocks we suggest buying and sell of the stocks we suggest selling. Because of timing difference and because we are picky on prices, this portfolio is not identical to our portfolios. Some stocks which we own simply haven't been available at a good entry point since we started tracking the portfolio.
We will present the portfolio's performance for the past month, then introduce our latest transactions (using the closing prices for the 30th of September). We'll then give a summary of the portfolio's investments and cash positions, an overview of the diversification and of expected dividends, before finally presenting an overall table summarizing the portfolio's holdings.
September was the first real challenge for the portfolio, as markets traded down big time. We're happy to say, despite giving back some of the gains from previous periods, the portfolio held up quite well.
Performance in September
The portfolio was down 3.89% in September (excluding dividends). The S&P 500 (SPY) widened its gap with the portfolio during the month.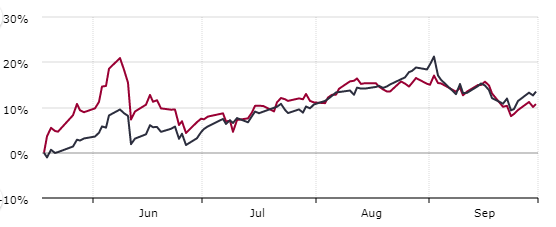 Source: mad-dividends.com
The All Weather dividends portfolio is up 10.95% since inception, while the S&P 500 is up 13.52% since the 15
…