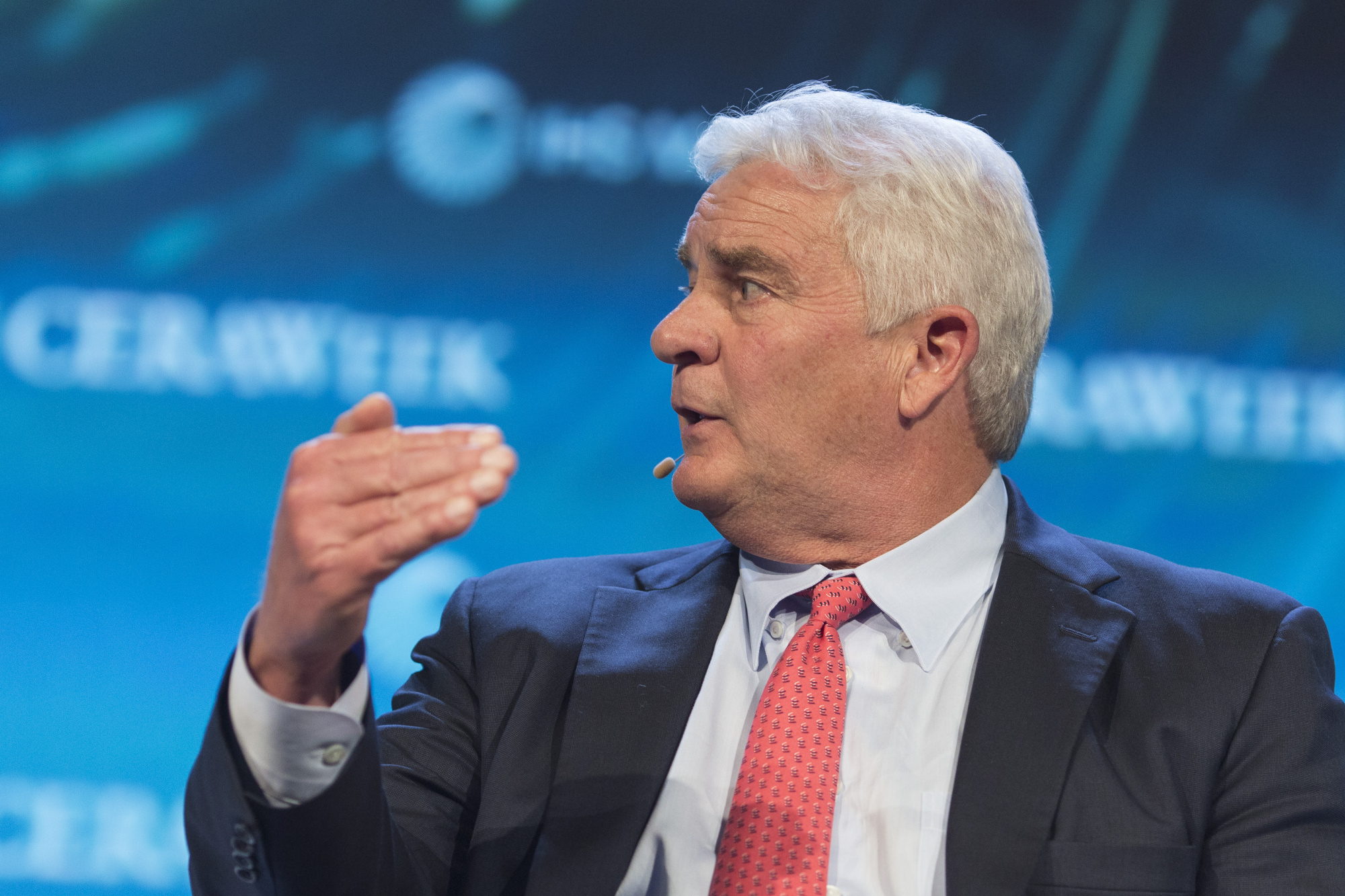 Kelcy Warren, the Dallas billionaire known for controversial pipelines and aggressive dealmaking, is stepping down as chief executive officer of Energy Transfer LP. But if the move is anything like those of fellow moguls in the pipeline industry, he isn't going far.
The company late Thursday named Chief Operating Officer Mackie McCrea and Chief Financial Officer Tom Long as co-CEOs. Warren, 64, will stay on as executive chairman and remains the top investor. He'll also retain a majority stake in the so-called general partner that controls Energy Transfer's board.
Warren appears to be following a playbook employed by his billionaire rivals in the pipeline industry. Kinder Morgan Inc. founder Rich Kinder continues to serve as his company's chairman despite relinquishing the CEO title in 2015, and Randa Duncan holds the same spot at Enterprise Products Partners LP after her father, the company's founder, died in 2010.
"Although I am stepping away from the day-to-day management of our business, I will continue to be intimately involved in the strategic growth of Energy Transfer," said Warren, who has a net worth of about $3 billion, according to the Bloomberg Billionaires Index.
Warren co-founded Energy Transfer in 1996 alongside Ray Davis, who now co-owns the Texas Rangers baseball team. Warren's appetite for takeovers and his use of the tax-advantaged master limited partnership model allowed him to turn 200 miles of natural gas conduits into one of the biggest pipeline operations in the country.
Those same characteristics have frequently earned him the ire of everyone from regulators to environmental groups to investors.
Warren rose to national attention for his Dakota Access crude oil pipeline, which triggered months of on-the-ground protests after the Standing Rock Sioux Tribe objected to the path of the project in North Dakota. Even once Dakota Access faded from
…