Editor's note: This part of a series of profiles on cannabis brokers, in which Insurance Journal explores why and how these folks got into the business, the ups and downs of insuring cannabis, as well as a few tips for those interested in a little professional development.
Mark S. Sawyer, senior vice president and cannabis practice leader at Cross Insurance, has been in the insurance business for 30 years.
He started out in the 1980s with Aon as an account manager and worked his way up to opening his own agency, Sawyer & Sawyer Insurance Agency Inc., which was eventually merged into Corcoran & Havlin.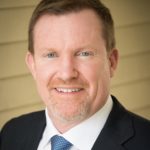 But he believes one of his best decisions in all that time was to get into cannabis.
Sawyer developed the cannabis practice for Cross Insurance in 2012 to handle business from the Massachusetts medical use program, and later recreational use.
Sawyer spoke with Insurance Journal about his experience as a cannabis broker.
Insurance Journal: Why did you get in the cannabis and insurance space?
Sawyer: One of my co-workers was an early stage investor in a group. We took my background working with startup, life sciences and medical and formed a basic cannabis program from what was available back in 2012.
When we started, we had five carriers and two program options for clients. We now have around 20 carrier options.
IJ: Has this been a good financial decision so far?
Sawyer: Our cannabis practice is the leading risk and insurance team in New England and our client base is significant. In light of the many hours put in on research, education, product development and direct client services, it was a good financial decision. It took quite a bit of work initially, and now we have a very strong process and knowledge to
…