Dear client or friend of Vailshire Partners LP,
Greetings from Colorado Springs! I hope this quarterly memo finds you well.
The State of the Economy
The health of the President, his administration, and the economy are at the forefront of our nation's mind as we approach election Tuesday in early November. As uncertainty about election results and coronavirus containment/immunity persists, so does market volatility.
September and October are historically difficult (read: down) months for US equities and Bitcoin during election years, and this has again proven true in 2020.
Thankfully, the historical returns for both equities and Bitcoin once presidential election results are known are generally quite positive… sometimes surprisingly so! And for this, we are positioning Vailshire Partners LP accordingly.
For now, a Congressionally-approved fiscal stimulus looks increasingly unlikely, given the partisan bickering and game theory. My opinion is that if additional money is to be printed out of thin air, then the least our government can do is put it directly in the hands of Americans, many of whom are suffering greatly from the Covid-related business closures and Depression-level increased unemployment.
The Federal Reserve continues to "do its part" by maintaining ever-increasing supplies of money and securities (such as US Treasuries and other fixed income ETFs), as shown by the following charts:
M2 Money Stock (as of 21-September-2020)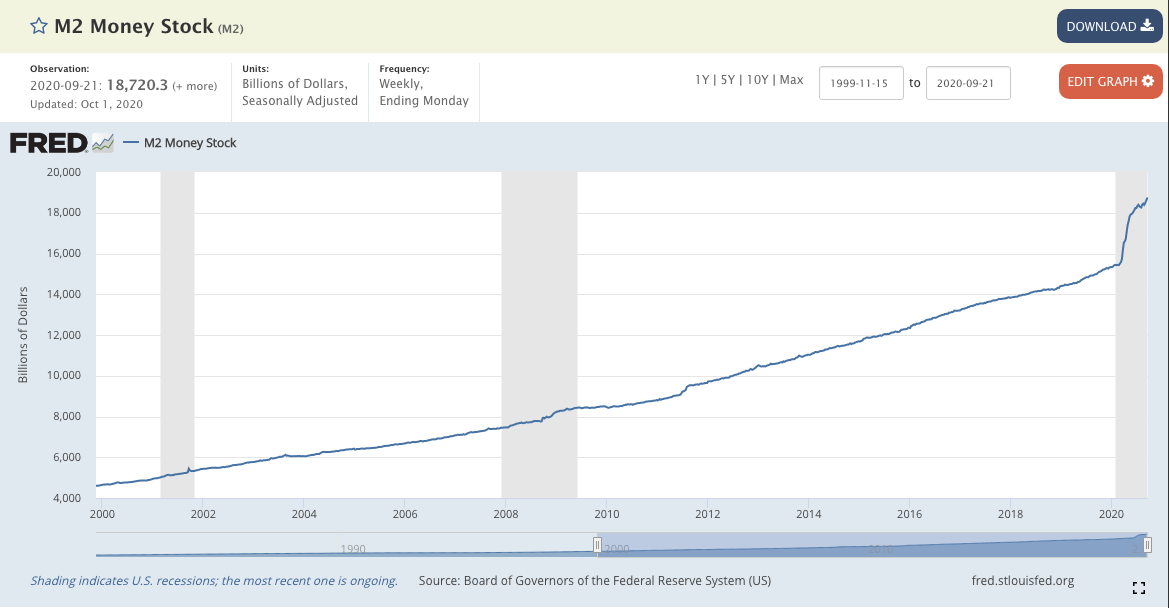 Federal Reserve Bank Credit (as of 1-October-2020)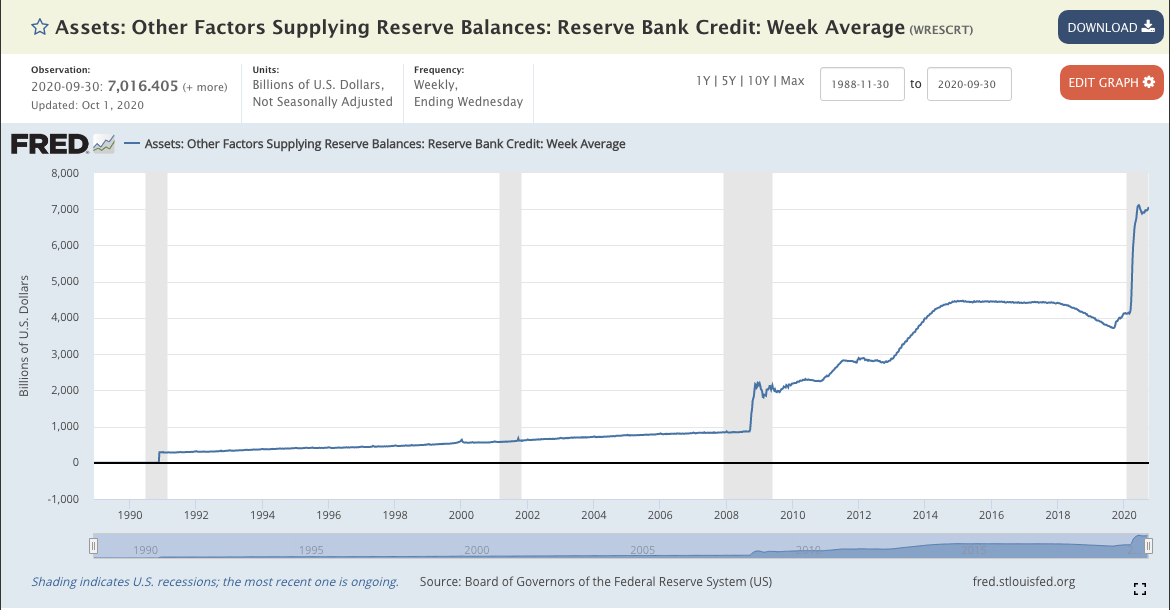 Federal Reserve: US Treasury Securities Held Outright (as of 1-October-2020)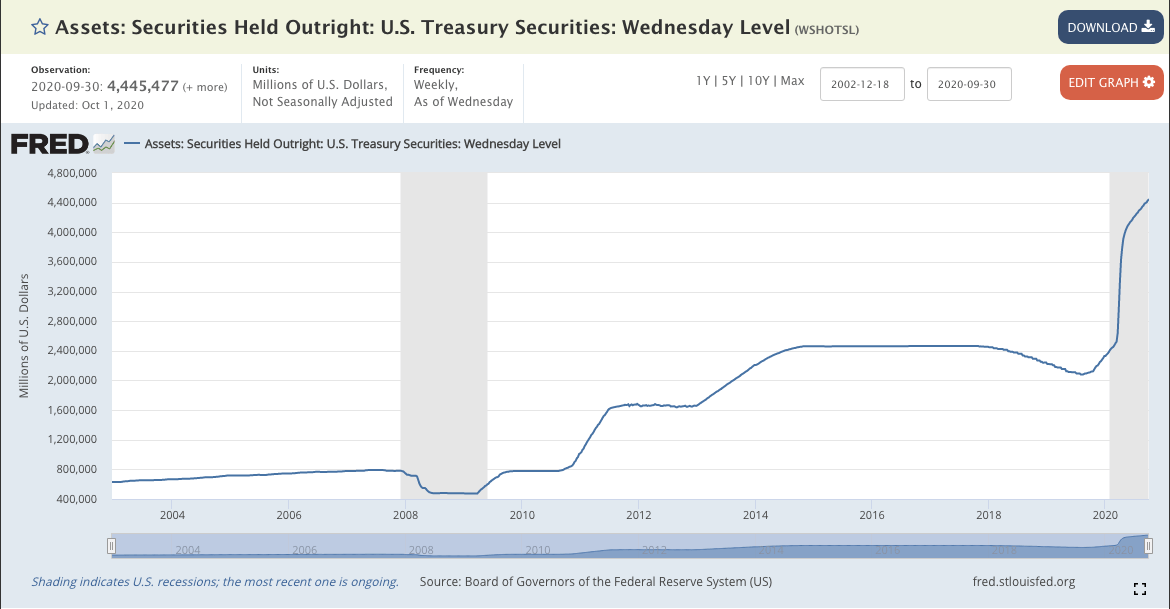 Where Congressional fiscal policy is lacking, the Fed's monetary policy is undeniably trying hard to pick up the slack!
Tumultuous times call for deft asset allocation and management. With this in mind, let's see how Vailshire Partners LP has performed in 2020 relative to its peers.
Vailshire Partners LP Annual and Quarterly Performance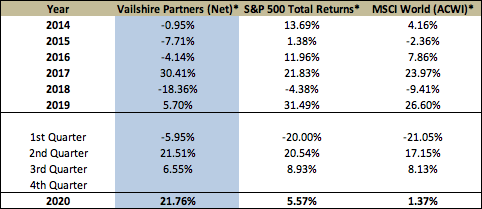 *(Starting date: 27-January-2014)
As the chart reveals, through 30-September-2020, Vailshire
…