My dear long-term readers surely now that I have high hopes for a few chemical heavyweights that have been heavily impacted by the recession this year. The list includes prominent names like Olin Corporation (OLN) and Dow Inc. (DOW) that fared quite well since the publication of my most recent notes on them, as Olin is up ~27.8% since August 20, while Dow has climbed ~11% higher since July 24.
Today, I would like to take a closer look at Trinseo S.A. (TSE), another chemical industry player that has fallen out of favor with investor due to the pandemic-induced challenges, thus the share price has materially corrected, and its yield is now hovering above 6%, assuming a recently declared $0.4 DPS.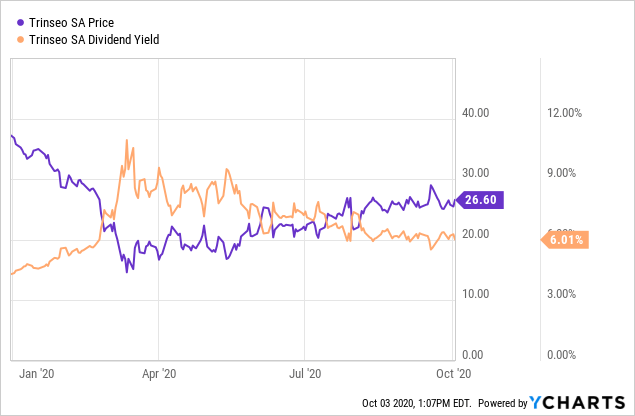 As the rock-bottom interest rates coupled with a great dividend reset have significantly complicated the portfolio-building and rebalancing for income-focused investors, high-yield names that are in a relatively sound shape to maintain the payout and that also have observable prospects of recuperation do deserve deeper analysis.
To begin with, the stock has lackluster grades that influence its Quant Rating. With the Bearish QR, TSE is at the very bottom of the commodity chemicals industry, which signals investors should act with extreme caution given the precarious risk-reward profile.

Source: Seeking Alpha
The only grade that is standing out is A- Value. Due to the valuation reset precipitated by the ripple effects of the pandemic, a few of its trading multiples are deeply below the sector medians and the 5-year averages, while others are skewed due to margin compression.
But does this value-profitability asymmetry indicate that TSE is a value trap and a short candidate? I would not say so. And there are a few reasons for that.
The top line
Being a global materials company, Trinseo has
…