Welcome to the long-time making edition of Natural Gas Daily!
Natural gas producers have gone through a much tougher period than oil producers. First, natural gas prices fell from $7/MMBtu average in the pre-2008 era, then prices averaged $3.50+/MMBtu between 2010 and 2014, and now, recently, where prices averaged sub $2/MMBtu for the first 6 months of 2020.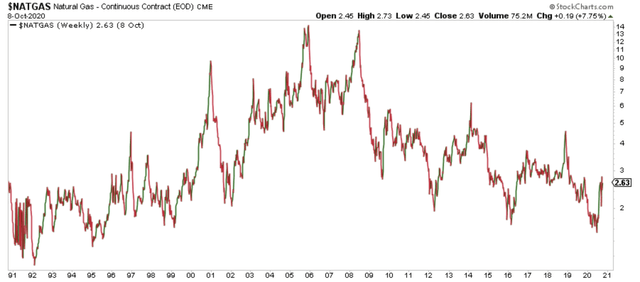 So, is it hard to believe that no one thinks an incoming supply led deficit will be sustained?
But as we wrote in an article a month ago titled, "Natural Gas Market Deficit Over Winter May Exceed 5 Bcf/D This Coming Cold Season." Irrespective of the weather outlook over the winter, the bear case still has natural gas storage falling to the 5-year average due to the incoming supply deficit.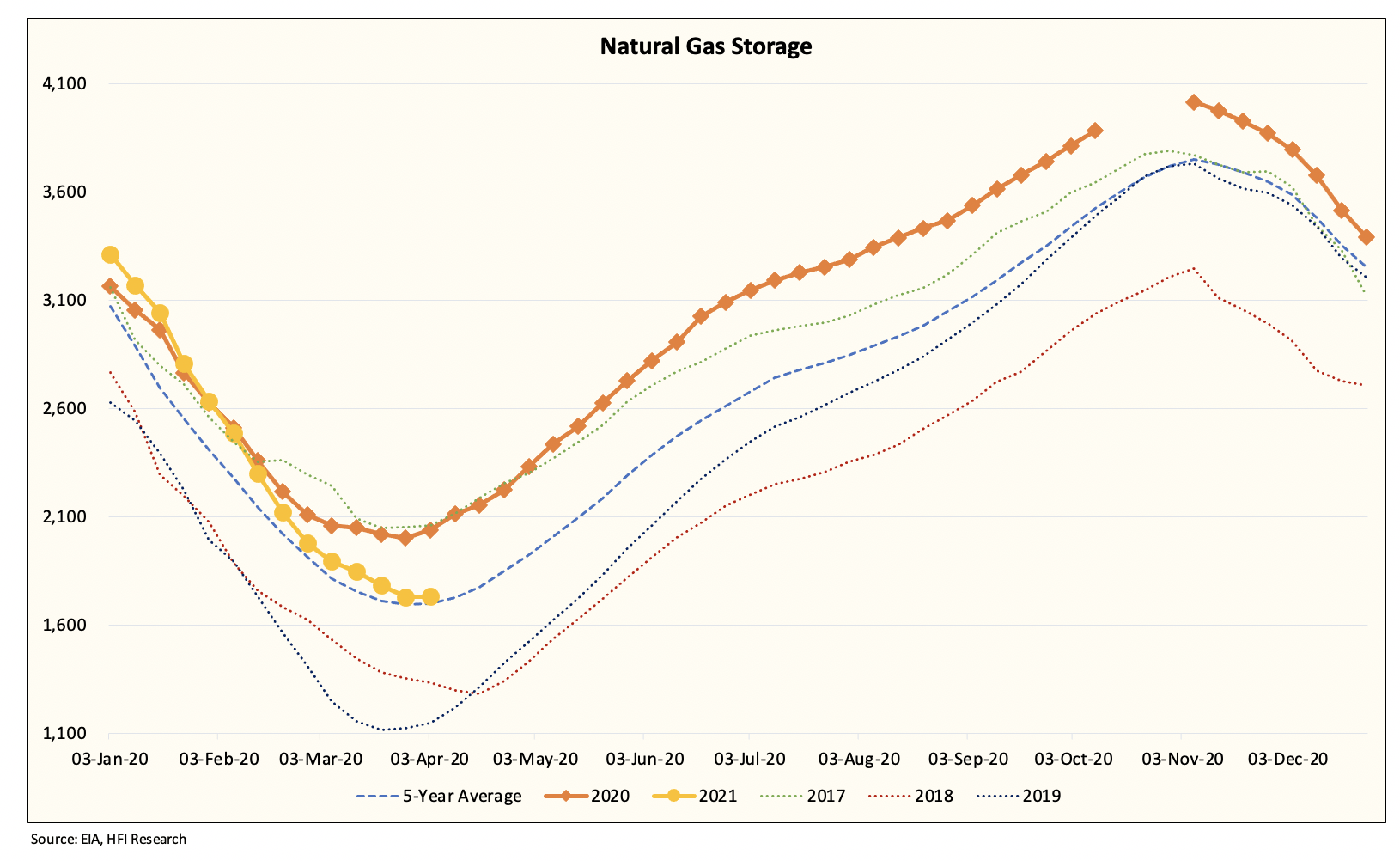 And it's easy to understand why this is the case. Consider the following chart illustration: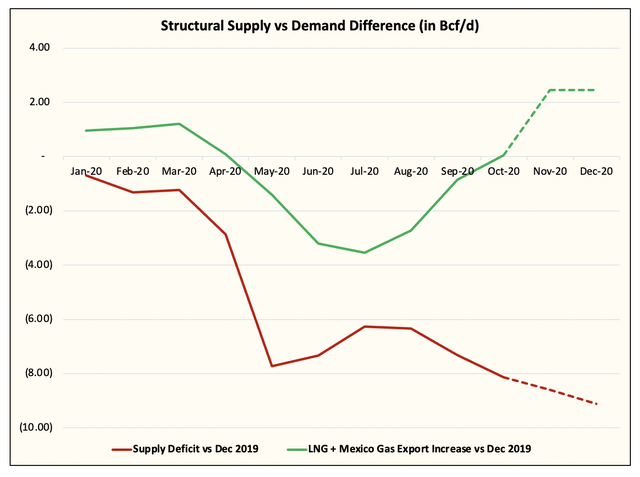 Source: EIA, HFI Research Estimate
As you can see above, excluding other demand variables like power burn, residential/commercial, and industrial, you can see that the structural increase in US natural gas exports via LNG and Mexico will increase ~2 Bcf/d y-o-y.
On the supply side, we will have decreased ~9 Bcf/d y-o-y by the end of 2020.
This mismatch in supply and demand is why we said that this winter's supply deficit could be as large at ~5+ Bcf/d, which would essentially eliminate the importance of weather and skew the natural gas market to the upside. This is also another reason why you see the winter contracts trading so high even before winter starts and despite bloated storage.

Source: CME
What we have going in the natural gas market is a really long-time in the making. Natural gas is the most evident market of the stupendous outspending by US shale producers. There's no OPEC+ to intervene, and
…