Yoko Ono has filed a new lawsuit against a former personal assistant of her late husband John Lennon after claiming the defendant is once again trying to profit off the family.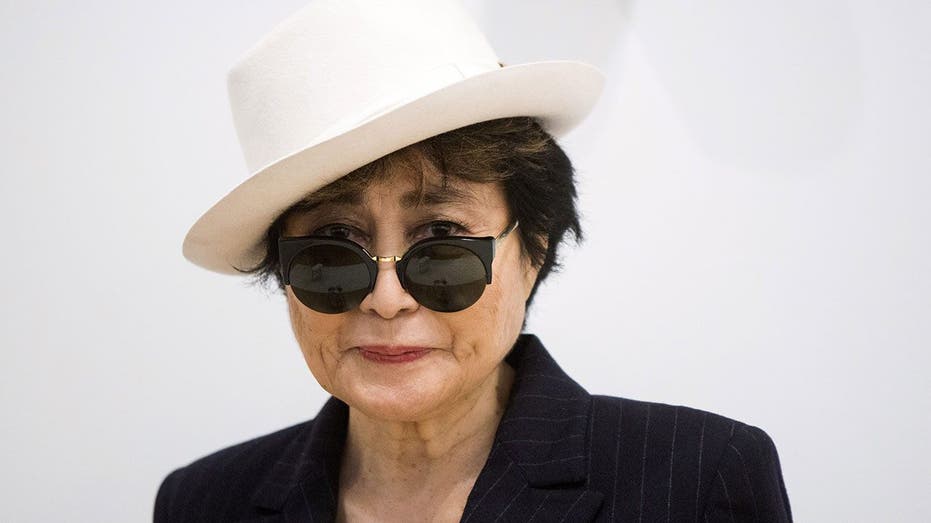 The latest filing follows a decades-old legal dispute, which came to a head in 1983 when Frederic Seaman admitted to the Manhattan district attorney in New York City that he had taken private photos, letters, and journals from the Lennon residence in Manhattan.
"At the time, Mrs. Lennon believed that to be the end of her ordeal with Seaman," Ono's lawyer, Dorothy Webber, wrote. "Those representations turned out to be lies and the start of yet another scheme."
JOHN LENNON'S FORMER NYC PENTHOUSE LISTED FOR $5.5M
Ono took legal action again in 1999 after Seaman again revealed he stole property belonging to the Lennons and that he failed to return the property after selling it on the memorabilia market.
In 2002, Ono settled the lawsuit with Seaman, who agreed to give up his copyright to hundreds of family photos of the Lennon family, and to be bound by a confidentiality agreement that he signed in 1979. He also issued a formal apology Ono.
"I did wrong by you and indeed am guilty of violating your trust. After more than 20 years, it is time for me to ask your forgiveness for my actions," Seaman said, according to the lawsuit. "It is impossible to undo what has taken place. But it stops here and now. I will return any remaining things that I have that are yours. I will refrain from ever writing
…