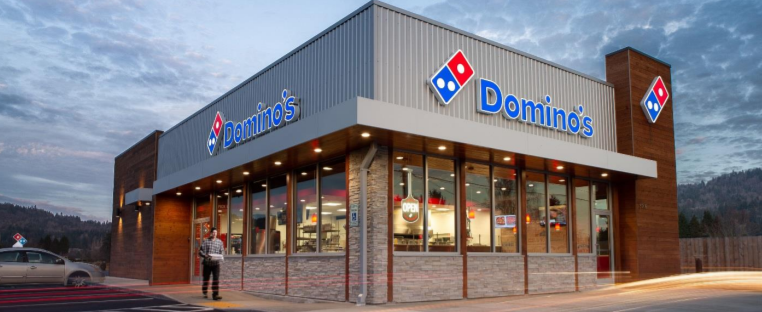 Image source
At the end of September, I said pizza giant Domino's (DPZ) was going to new highs. I cited Domino's focus on convenience and value as making it a winner in the post-COVID world, and on the valuation of the stock, which I found reasonable at the time.
Domino's reported Q3 earnings late last week, and the stock was pummeled. Headline concerns were operating costs and international sales growth, causing investors to completely ignore yet another stellar quarter.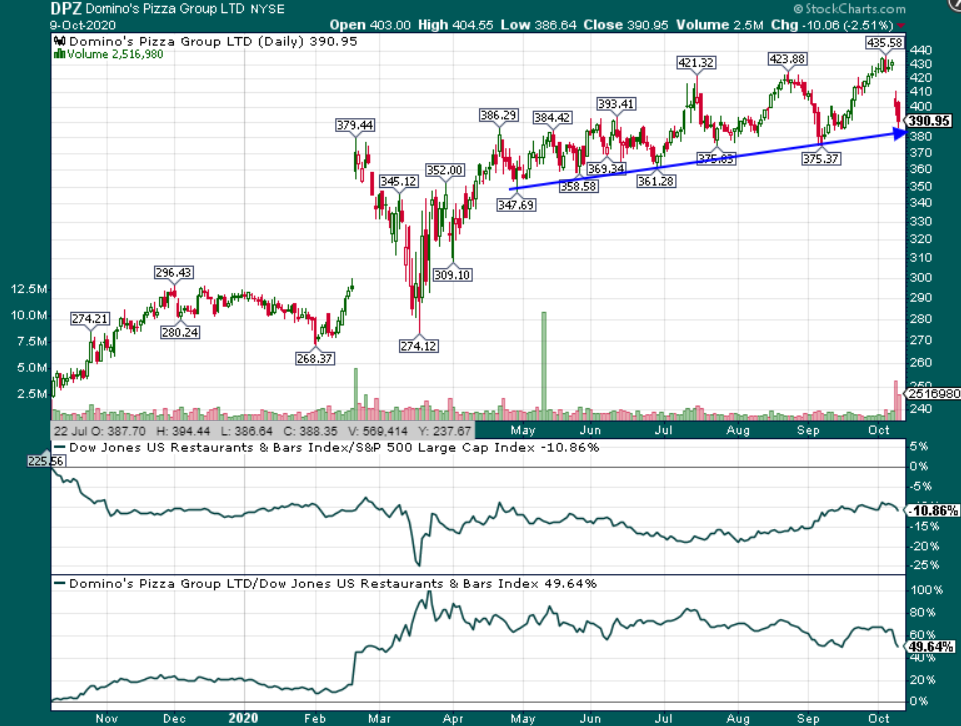 In addition, I see the stock at trendline support after another decline on Friday, which has taken shares back to $390. This trendline has been pretty reliable after beginning in April and has been successfully tested several times; I do not believe this time will be any different, and that Domino's is due for a bounce.
Let's take a look at the earnings report and see why I still believe Domino's will reach new highs.
Another quarter of exemplary growth
By looking at the share price chart, you'd be forgiven for thinking Domino's produced a terrible quarter that was worthy of a waterfall decline from its pre-earnings price. However, it appears to me that is far from the case.
Revenue was up 18% year over year, adding $147 million to the top line, primarily due to higher US retail sales. While the store count was up slightly year over year, the lion's share of the revenue increase was from same-store sales.
US stores posted a staggering 17.5% gain in comparable sales in Q3, building upon a much more pedestrian 2.4% gain in the year-ago period. Not only does this have the tangible benefit of moving revenue much higher, but it also means that the gains Domino's made in terms of revenue during the initial stages of the pandemic are sticking around.
…