In this regular note, we provide a discussion on fundamental dynamics across the industrial metals, with a special focus on copper, zinc, and aluminium, in order to formulate a clear view on the Invesco DB Base Metals Fund (DBB).
Thesis
By tracking many real-time micro indicators across the base metals space, we help readers to better assess the real-time changes in refined market balances.
DBB has been undermined by a firmer dollar environment since September, as investors have been inclined to unwind some reflation trades like long commodities.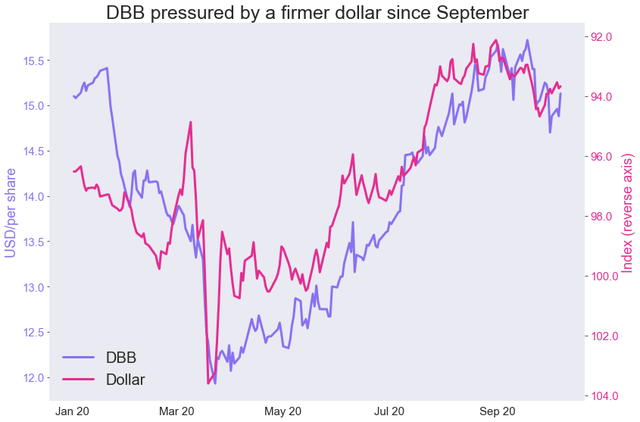 Source: Bloomberg, Orchid Research
We think that the appreciation in the dollar is a transient phenomenon. We expect US authorities to do whatever it takes to support their economy, while the global economy should continue its recovery, led by China.
Since China consumes roughly half of the global base metal supply, we think that demand has recovered at a fast pace since Q2, as China is the only economy to have experienced a truly V-shaped recovery.
From a seasonal viewpoint, base metals tend to appreciate in the final quarter of the year. In the chart below, we have captured the seasonal component of the average of LME base metals over 2000-2019. While seasonality tends to improve from August, it becomes positive from October.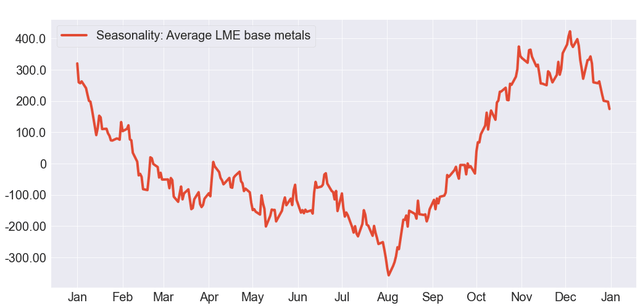 Source: Orchid Research
Against this, we maintain our Q4 bullish target at $18/share.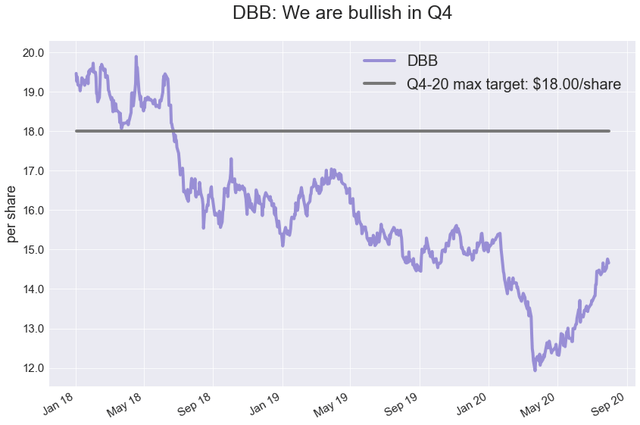 Source: Trading View, Orchid Research
About Invesco DB Base Metals Fund (DBB)
Invesco DB Base Metals Fund allows investors to assert exposure to some of the LME base metals.
The composition of the Fund is as follows: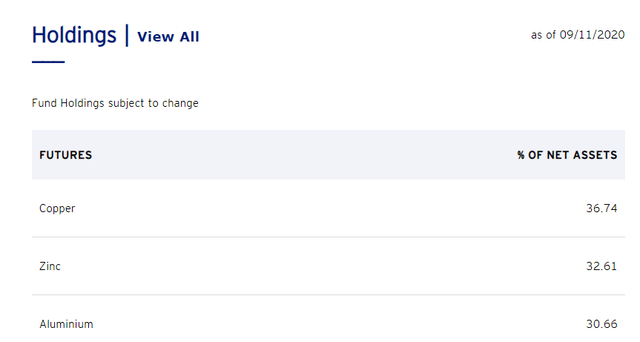 Source: DBB, Orchid Research
DBB's assets under management total $142 million, with an average daily volume of $1.74 million and average spread (over the past 60 days) of 0.22%.
Its expense ratio is 0.80%, which makes it
…