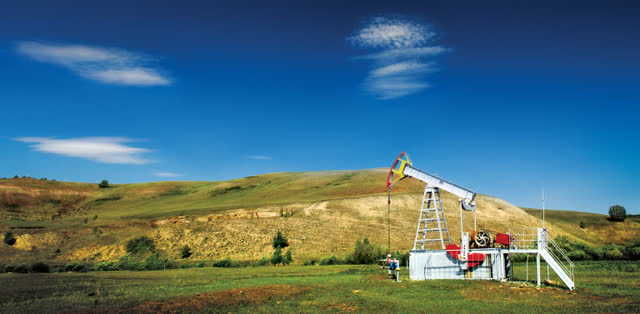 Source: rt-online.ru
It's sad to say, but the tax risks I talked about in my last article about Tatneft (OTCPK:OAOFY) have started to materialize. Even though oil prices stood more or less the same, the stock plummeted by 18% in just one month, approaching March levels.
I would be glad to tell you that these risks are overdone, and the stock price looks like a bargain – but not this time. The effect of taxes is quite sensitive, so the decline in the share price looks more or less justified as the company won't please investors with dividends to the same extent as it did in the past.
How New Taxes Will Affect Tatneft
In mid-September, the Ministry of Finance announced its plan to abolish tax benefits for old oil fields and the production of super-viscous oil. Together with the adjustment of the excess profits tax (EPT) announced in the summer, the Russian oil industry may lose about 300 billion rubles ($3.8 bn) per year. On September 30, the State Duma approved the changes in taxation, and now, it has been adopted by the Federation Council.
Tatneft is one of the largest users of tax benefits for super-viscous oil production. With the total volume of oil production of about 30 million tons per year, super-viscous oil production in 2019 amounted to 3.4 million tons – more than 10%. In 2019, Tatneft received 39 billion rubles of tax benefits and about 8.8 billion rubles in the first quarter of 2020. Last year, the company's net profit under IFRS amounted to 192 billion rubles. Thus, the MET tax benefit accounted for roughly 20% of the net profit for 2019 or 27% of EBITDA.
Therefore, the elimination of this tax benefit will have a huge negative impact on the dividend base.
…