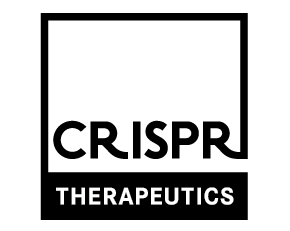 Graphic Source: CRISPR Therapeutics, Inc.
Introduction: What is CRISPR Therapeutics, Inc.?
CRISPR Therapeutics (NASDAQ:CRSP) is a gene-editing company focused on the development and versatile application of CRISPR/Cas9 therapeutics, a special brand of therapeutics used for precision genome editing by applying a viral defense mechanism from bacteria to regulate, disrupt, or correct genes related to key diseases. CRSP is currently targeting disease areas, including hemoglobinopathies, oncology, and regenerative medicines.
Founded in 2013 in Switzerland, CRSP has since grown to over 304 employees producing relatively inconsistent revenues ranging from $3M in 2018 to $290M in 2019 with expectations for 2020 at $6.7M. Their lead candidate is CTX001, an investigational autologous gene-edited hematopoietic stem cell therapy developed in partnership with Vertex Pharmaceuticals (NASDAQ:VRTX) for treating transfusion-dependent beta-thalassemia ("TDT") and severe sickle cell disease ("SCD").
Products: CRSP's pipeline consists of 9 therapeutics: 4 in the clinical phase and 5 in the research phase. Of the 4 clinical phase therapeutics, the first targets TDT and SCD (mentioned above: CTX001), while the 3 others fall into immuno-oncology covering: CD19+ malignancies (Product: CTX110), multiple myeloma (CTX120) and solid tumors and hematologic malignancies (CTX130). All immuno-oncology therapeutics are allogeneic CRISPR/Cas9 gene-edited CAR-T cell therapies wholly owned by CRISPR Therapeutics with data updates typically every 6 months.
Customers/market: For CRSP's clinical phase pipeline, the total estimated 2022 global market potential is $220B with an average market size for each disease of $36.7B growing at an average 15.2% CAGR (median market: $13.3B | CAGR 10.9%). The largest market is Solid Tumors, at a 2022 estimated size of $145B (8.1% CAGR), and the highest CAGR market CAR T/CD19+ market at a 34.5% CAGR. For CTX001, the lead candidate, the target market can be broken down into the TDT market at very roughly $1.8B with a 10.8% CAGR and the SCD market
…