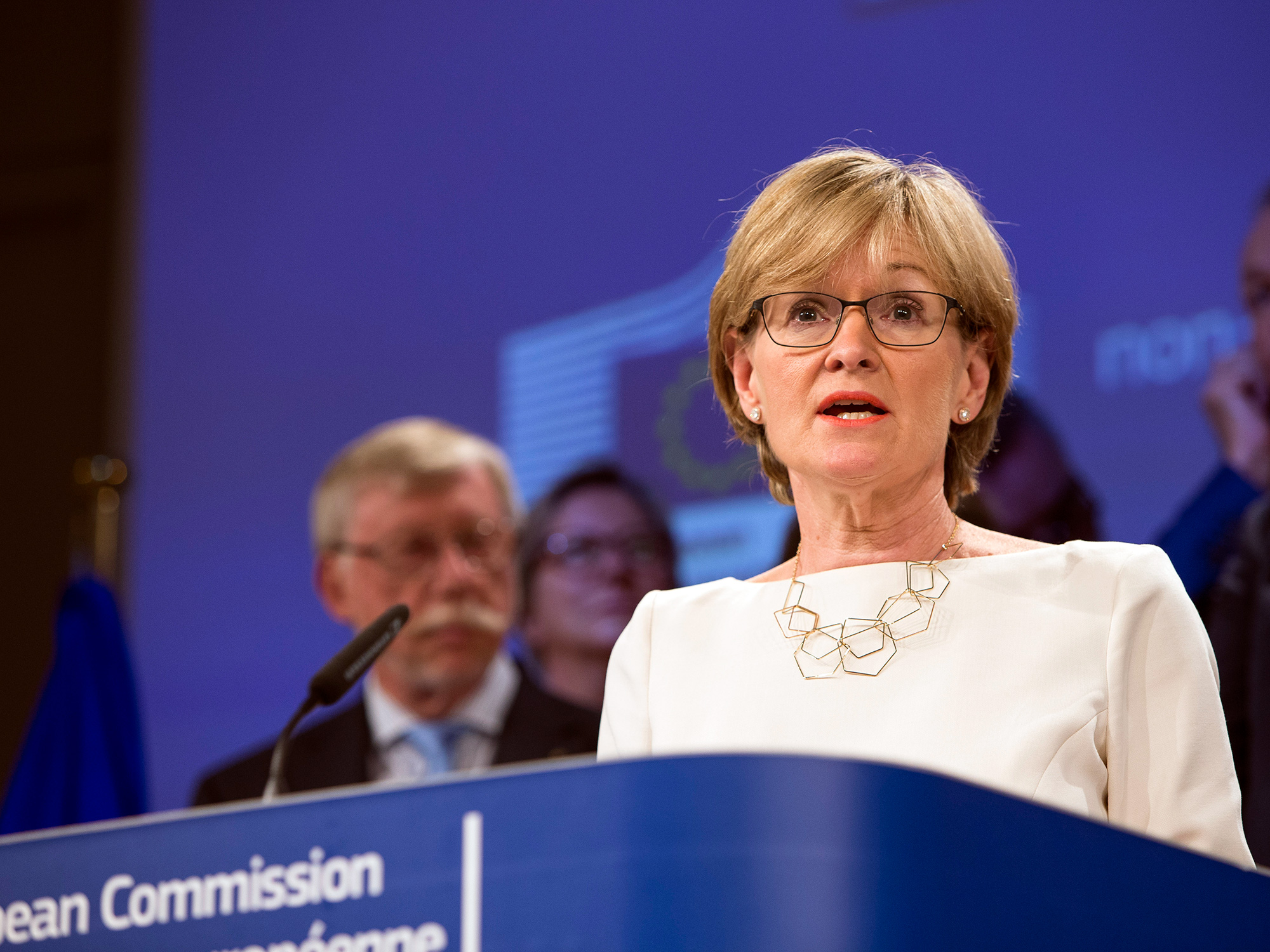 The nominee for the European Union's top financial oversight job warned the U.K. to expect "consequences" after Brexit if London decides to split with the bloc on how it regulates the industry.
Mairead McGuinness told members of the European Parliament in Brussels that there will be "significant changes" for the finance sector. The EU is preparing for the fallout if it decides against granting any further cross-border access to London-based banks and trading venues, McGuinness said.
"There will be a very different relationship compared to the current situation in terms of market access, the regulatory framework and supervisory oversight," McGuinness said in a written reply to questions from parliament. The Irishwoman, who was picked to become a member of the European Commission by President Ursula von der Leyen, faces a hearing in the assembly on Oct. 2.
If she wins the parliament's support, she'll take over the post at a critical moment in the U.K.'s departure from the EU. The two sides are trying to unblock trade talks amid rising tensions, and officials in Brussels are weighing what kind of access they should grant to the U.K.'s financial industry after the end of the post-Brexit transition period this year.
Read More: BOE'S Bailey Says Equivalence Not Worth Chasing at All Costs
The EU is relying on the so-called equivalence process, where it unilaterally decides whether rules abroad are tough enough to allow a jurisdiction's companies to do business with customers in the EU. It's currently assessing the U.K.'s framework in a number of areas, including investment banking.
"The U.K. begins from a position of close convergence, but has clearly stated its general intention to diverge from EU rules," McGuinness said. "While the U.K. is of course entitled to diverge after
…