"There is only one side to the stock market; and it is not the bull side or the bear side, but the right side." – Jesse Livermore
Anyone who follows the equity market realizes that they are faced with what I described last week as a foggy outlook in the near term. When that occurs, I try not to get swayed and then sidetracked into forgetting the long-term trends that are in place.
An investor has to be reactionary waiting for the market to give them clues, then reacting appropriately. I take my leads from price action, momentum, sentiment, and other indicators. All designed for me to decipher what the market is telling me. Never drifting too far from the one key that serves as the foundation of my current strategy. That is staying focused on the major trend that is in place, and that remains without question in favor of the bulls.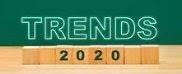 Once established that trend should be followed until there is evidence that a discernible change is taking place. This bull market has been marked by the masses that keep looking for reasons to abandon this trend. As each month passes, another reason is rolled out why the equity market is filled with more downside risk than upside gains.
Sentiment as a contrary indicator has been a tailwind for anyone bullish. Excessive bullishness would imply the exhaustion of buying power. What we have witnessed for quite some time is that traders and investors appear to be subdued and cautious. The new highs recorded for the S&P just one month ago and the 42 all-time highs recorded by the NASDAQ in 2020 should have given a boost to enthusiasm for equities. Instead, it is met with a yawn.
Major market tops simply do not occur with the amount of
…