Given the Biden – Harris tickets previous statements regarding fracking and the fossil fuel industry combined with current poll numbers that indicate they have a solid lead, it seems prudent to consider what effects their win might have on our energy investments.
In doing so however we need to keep in mind that stock prices and underlying cash flows are not necessarily always well correlated, with a significant dichotomy between the two being a potential opportunity. At Cash Flow Kingdom, we attempt to take advantage of such dichotomies. Particularly when current investor sentiment differs from the expected longer-term underlying cash flows.
For instance, despite these previous statements to the contrary, I take Biden's current statement that there will be no ban on fracking at face value. This is because a complete ban on fracking would almost certainly become a political disaster for the Democratic Party. Pennsylvania, Ohio, and other Midwestern Rust Belt swing states in the Marcellus and Utica regions would almost assuredly turn 'Republican Red' in response. An outright fracking ban could thus single handedly deliver to the Republicans both houses in the next midterm election and eliminate any chance of a second term in the White House for Biden or Harris.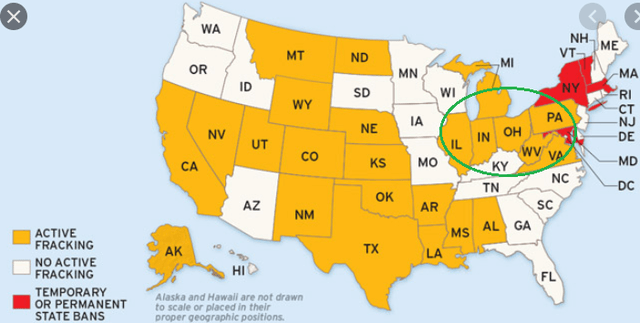 Source: The New York Times, Upfront
Nevertheless, lip service is likely to be paid to such an idea to appease those on the left side of the party, and maybe even some sort of tax might be proposed or imposed. This could drive investor sentiment toward the energy sector even more negative than it already is. However, an outright ban, or even a tax substantial enough to prevent significant fracking, is a non-starter. The Democratic Party is not that stupid.
Likewise, retracting existing permits and stopping existing drilling on federal lands is a no-go. This would not
…