We last wrote about Target (TGT) in May, citing considerable upside potential – since then shares have run up over 30%. Our thesis was primarily built on an unjustified discount being applied by the market due to temporary margin headwinds. We continue to believe that Target is a quality brick-and-mortar retailer and although valuation has run up in the past several months, we believe this is also justified given their recent Q2 results.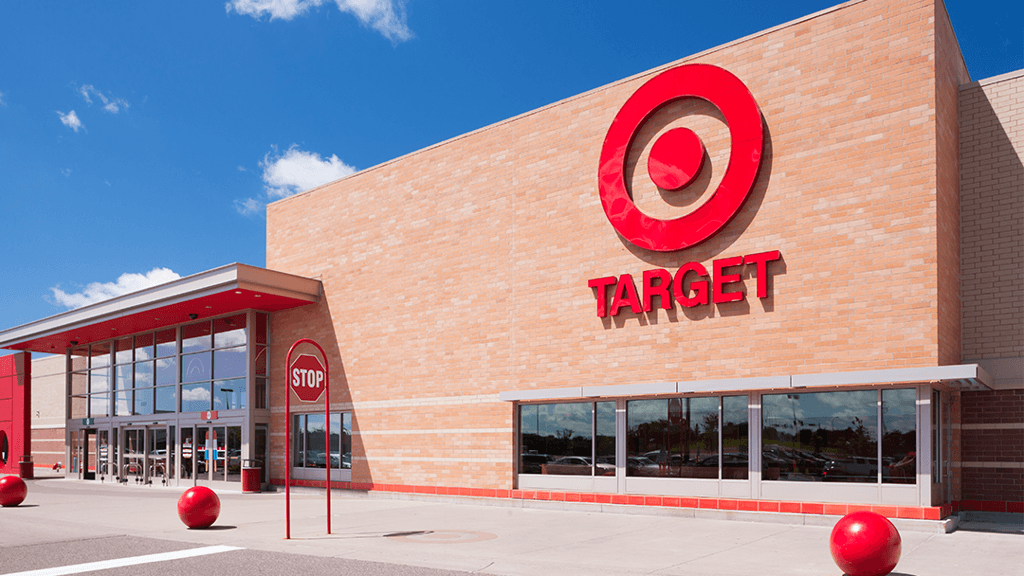 Source
We reiterate our buy rating on Target, and continue to believe long-term performance will remain fairly stable warranting a premium in the current environment. Recent quarterly results reinforce this.
Retail Performance is Widespread
Target operates as a brick-and-mortar retailer selling a wide variety of merchandise. Other companies selling general merchandise include superstores like Walmart (WMT) and Costco (COST). Retail has experienced heavy impacts as COVID-19 swept the country – many department stores were forced into bankruptcy while grocery stores saw temporary tailwinds. Going forward, we believe the industry's performance will be category-dependent.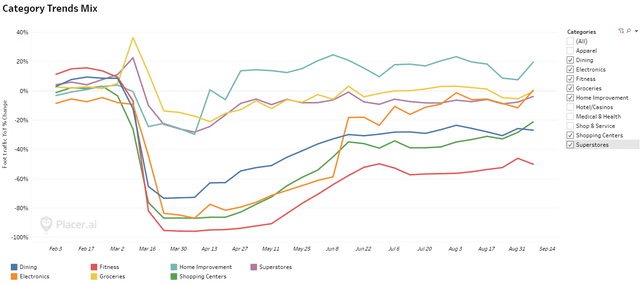 Source: PlacerAI
Declining foot traffic continues to be the case at department stores, and we don't expect that to change all that much. On the other hand, there has been fairly stable – if not positive – year-on-year performance at specialty retailers in the home improvement and grocery space. Placer.ai presents an interesting picture of retail performance throughout the pandemic, by category.
Adding on to the stable brick-and-mortar business, Target is also benefiting from efforts on the e-commerce front. With initiative like Buy Online, Pick-up in Store (BOPIS) and delivery through platforms like Shipt, they are able to service demand more efficiently than before. We believe this will be critical going forward and can help Target maintain their position, or even ramp up share.
Target Continues to Perform
Quarterly revenues have been growing in
…