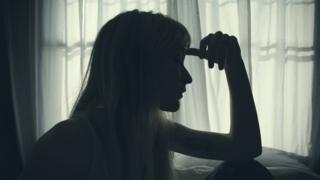 Councils will get an extra £6m to fulfil new duties set out in the government's Domestic Abuse Bill.
If the bill passes in Parliament, councils in England will have to provide support and safe accommodation for abuse survivors and their families.
The new funding is intended to help councils to plan services ahead of the duty coming into force in April 2020.
Charities and councils welcomed the announcement but called for wider funding of domestic abuse programmes.
The government says it expects the bill to help thousands more people.
The additional money comes on top of a £10m emergency fund given to councils to help domestic abuse survivors during the pandemic, which has seen a dramatic increase in people looking for support.
Male domestic abuse 'soars during Covid lockdown'
The Ministry for Housing, Communities and Local Government (MHCLG) said the emergency funding had provided an extra 1,500 beds.
It added that it would be holding a consultation on how to support councils with their new obligations.
The minister for rough sleeping and housing, Kelly Tolhurst, said: "Survivors of domestic abuse need safe refuge in order to escape this heinous crime, and support to start to rebuild their lives."
"The funding I am announcing today will help councils prepare for this new duty that will see thousands more survivors helped and a generation of their children able to grow up safely and free from fear of abuse," she added.
Refuges 'under threat
The £6m will be shared equally between England's local authorities, with each receiving £50,000 – with the exception of Northamptonshire County Council, which will receive double that amount in preparation for its split into two unitary authorities in April 2021.
Funding for Wales, which is also covered by the Domestic Abuse Bill, will be distributed
…