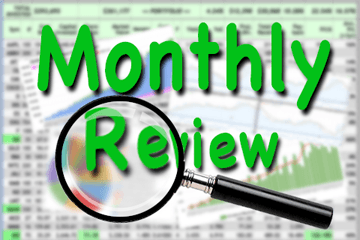 Welcome to the September review of DivGro, my portfolio of dividend growth stocks. My goal with these reviews is to share updates to my portfolio and to detail the dividends I received during the month. Additionally, I look at how the month's activities have impacted DivGro's projected annual dividend income (PADI).
In September, I opened one new position and added shares to two existing positions. Ten DivGro stocks announced dividend increases in September. The net result of these changes is that PADI increased by about 2.1% in September. Year over year, PADI increased by 22%.
As for dividend income, in September I received dividends totaling $4,094 from 46 stocks in my portfolio, a year-over-year increase of 22%. I'm happy to say this amount sets a new record for dividend income in a single month!
So far in 2020, I've collected $21,659 in dividends or about 80% of my 2020 goal of $27,000.

Source:
Author's Blog (DivGro)
Given DivGro's PADI of $31,473, I can expect to receive $2,623 in dividend income per month, on average, in perpetuity, assuming the status quo is maintained. But DivGro's PADI should increase over time because I invest in dividend growth stocks. Furthermore, I plan to reinvest dividends until I retire, so DivGro's PADI should continue to grow through dividend growth and through compounding.
Source: Author's blog (DivGro)
Dividend Income
I received dividends from 46 different stocks, for a monthly total of $4,094 in dividend income:
Source: Author's blog (DivGro)
September's total is the highest I've ever recorded since I founded DivGro.
Here is a list of the dividends I collected in September:
Archer-Daniels-Midland Company (ADM) — income of $108.00
Aflac Incorporated (AFL) — income of $28.00
Amgen Inc (AMGN) — income of $80.00
Anthem, Inc (ANTM) — income of $9.50
Broadcom Inc (AVGO) — income
…