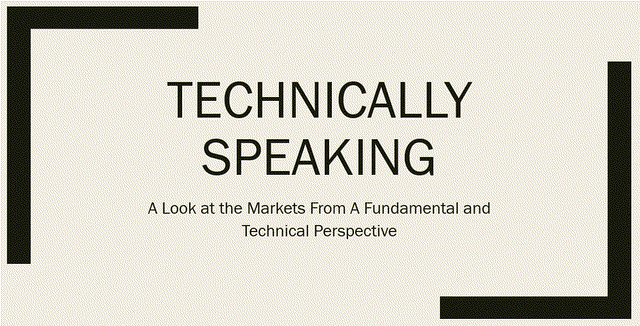 My Friday column is divided into two sections. The first uses the long-leading, leading, and coincidental indicator method developed by Arthur Burns and Geoffrey Moore. The second looks at the large equity index ETFs.
There are a large number of credit market numbers in the long-leading and leading indicators and with good reason: credit market problems typically pre-date an economic downturn. Thankfully, the Federal Reserve's early and aggressive intervention calmed the credit market, which lowered yields across the board.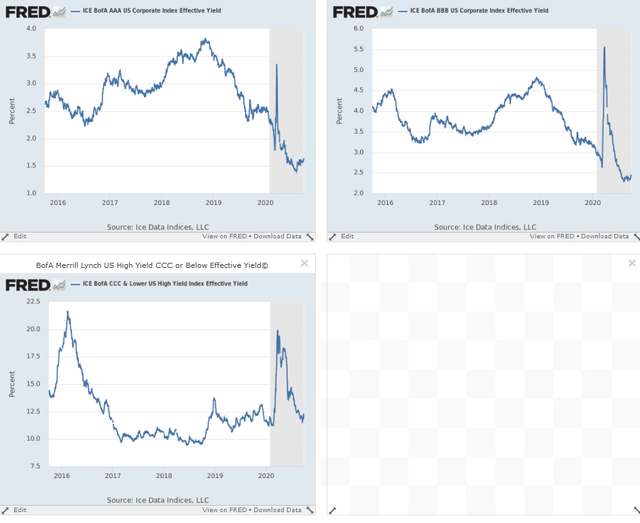 The yield on all manner of credit rose sharply at the beginning of the recession. But all are now lower. AAA (upper left) and BBB (upper right) are now near 5-year lows. CCC (lower left) rose to just shy of 20% but are now back to the 12.5% level.

The shorter-end of the corporate yield curve (1-10 year yields; left) and longer-end (10+ years; right) all spiked at the beginning of the lockdowns. But all are now back to low levels.
The following three indicators sum up the above charts:

The St. Louis (in blue), Kansas City (in red), and Chicago Fed (in green) financial stress indexes all rose at the beginning of the pandemic. All are now back to low levels.
In general, other leading indicators are mostly positive: new orders for consumer durable goods and non-defense capital goods have returned to pre-pandemic levels; weekly hours of manufacturing employees are on the mend; building permits are above pre-pandemic levels (in fact, the housing market is doing very well); the yield curve is positive; and, the stock market has rallied.
Turning to coincidental data, this week, the BEA released its final estimate of 2Q20 GDP.
Real gross domestic product (GDP) decreased at an annual rate of 31.4 percent in the second quarter of 2020 (table 1), according to the "third" estimate
…