Palantir Technology, a data analytics company known for secrecy and ties to the U.S. intelligence community, ended its first day of public trading on the New York Stock Exchange on Wednesday.
Shares of Palantir closed at $9.50 after opening at $10, reaching a valuation of around $21 billion. The company filed for the initial public offering (IPO) last month. The public debut was "mired by technical issues," according to The Wall Street Journal.
Government contracts are believed to be a major source of revenue for the company co-founded in 2003 by Peter Thiel, the tech billionaire also known as the co-founder of PayPal and an early investor in Facebook who still sits in its board of directors. It was founded with the help of "CIA seed money" and has never been profitable, according to the Associated Press.
The company's technology, which has been described as "surveillance" or "data mining," analyzes massive amounts of data from disparate sources, potentially finding hidden relationships or patterns that could be used to predict future events. Palantir itself says it makes "products for human-driven analysis of real-world data," adding that their technology is designed to "help institutions protect liberty."
Newsweek subscription offers >
Theil described Palantir as a "mission-oriented company" focused on "needing to reduce terrorism while preserving civil liberties" in a 2013 Forbes article. Co-founder and CEO Alex Karp said that the company's "software is used to target terrorists and keep soldiers safe" in a letter issued with the IPO filing.
Palantir has contracts with numerous U.S. government, military and law enforcement agencies worth hundreds of millions of dollars, while also working with some foreign governments. In addition, the company partners with major global corporations and financial firms.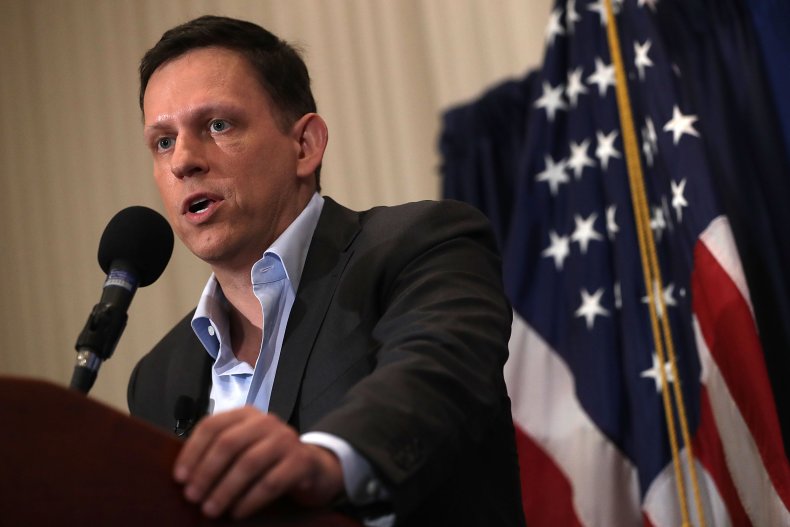 …